17/02/2021
MEGAPLAS products comply with the CE marking for electrical installation of Led for luminous signs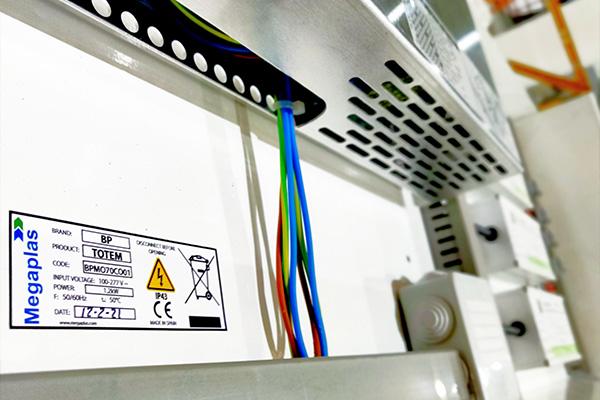 Since 2018, in compliance with its Strategic plan, Megaplas has followed the European directives in the field of illuminated Led Signs. This measure reinforces the safety and quality of its products and its commitment to its customers.
Megaplas aims to guarantee the strictest quality and safety standards: the drafting and delivery of Installation and Maintenance Manuals, declarations of conformity, the use of CE marked materials, the verification of the distribution and the good emission of the Light and the use of CE labeling are some of the tasks implemented that guarantee the quality of the products.
The purpose of the Technical Document of a LED luminous product is to establish compliance with the essential requirements established by Directive 2014/35 / EU of the European Parliament and of the Council of February 26, 2014, on the harmonization of the laws of the Member States regarding the marketing of electrical equipment intended to be used within certain voltage limits.