08/03/2021
Megaplas extends the useful life of its products without increasing costs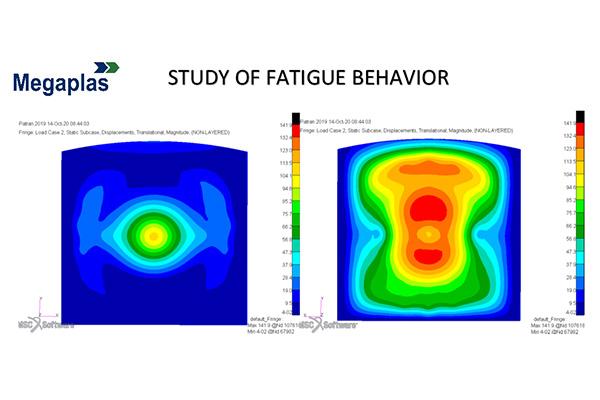 Megaplas carries out different R&D + i studies to extend the useful life of its image elements at no additional cost to its clients.
From its technical department, Megaplas conceives all kinds of Research, Development and Innovation studies to improve the Quality of its products, and the efficiency of its manufacturing processes. The last one, a Study of "Behavior to Fatigue" of the most exposed components of a monolith, has made it possible to improve their behavior, thus increasing the useful life and maintaining manufacturing costs.
The studies carried out, such as those listed below, have shown how small modifications in the design allow to considerably increase the life of the elements:
Calculations made with the EUROCODE,
Charging cycles according to the location zones,
Sensitivity tests with the help of the Finite Element Method Program (FEM),
Coefficients of expansion and elongation.