03/05/2018
Megaplas celebrates open day for family members of employees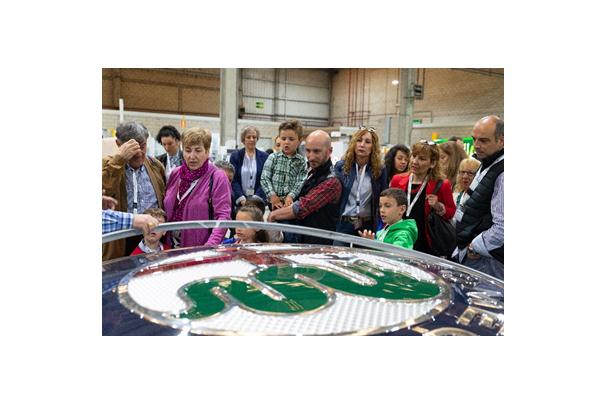 Megaplas celebrated the open day for family members of employees last April 21. On that day, relatives of employees went to the Megaplas factory in Arganda Rey (Madrid), where they could see the main corporate image projects developed by the company.
Since its founding in 1967, Megaplas, a family-owned sign manufacturing company, has grown and developed multiple additional capabilities that have transformed it into a truly integrated corporate image company, which operates throughout the world.
It was in 1992 when the company joined the FCC Group. In 1999, during the internationalization phase and as a member of the ECCE Signs for Europe joint venture, Megaplas acquires a leading Italian company in the sector in Italy, SanFilippo, which later changed its name to Megaplas Italia SpA, this allows it to become the southern European company that provides its clients with greater coverage in their services. At present, Megaplas has two centers, in Spain (Madrid) and in Italy (Turin).
Grupo Fiat is one of its main clients having also worked for large clients such as Mc Donald's, Repsol, Galp and Kia Motors or Citroën. In 2016, the efforts of the entire team led them to incorporate BP and Yamaha into their portfolio.