24/03/2021
Megaplas (FCC) has made investments in recent years that exceed 1.5 million euros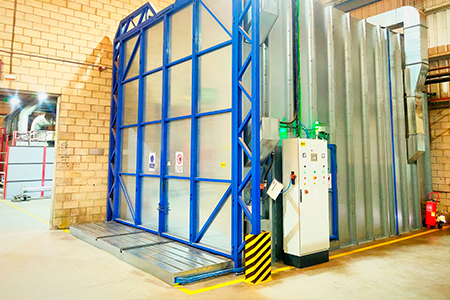 Megaplas (FCC) continues to invest to improve its quality and productivity. Their focus has been:
- Improve the ergonomics and productivity of manufacturing processes,
- Increase the quality of the products,
- Increase productive capacity,
- Have greater flexibility to respond to customer needs.
Thanks to this and its team of 150 to 250 people, Megaplas, as a specialist in Corporate Image manufacturing with two own factories -Madrid (Spain), Turin (Italy) -, designs, manufactures and installs the image of its clients, intervening in more than 3.500 points per year. They are for the most part dealers, gas stations, branches, shopping centers, restaurants, shops, facilities and public infrastructures throughout Europe.
Some examples of our latest investments in machinery for quality and productivity improvements (See photos).