18/10/2022
MEGAPLAS signs its I Equality Plan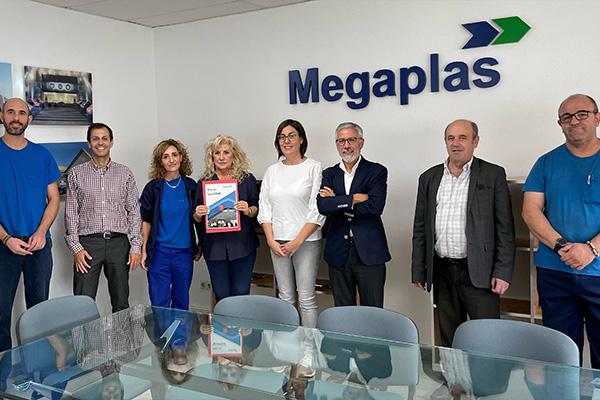 MEGAPLAS has signed its I Equality Plan, thus committing itself to consolidate a culture of equality that promotes the elimination of stereotypes in the sector in which it operates; promoting gender equality in hiring as well as in the development of professional careers, integrating all actions involving people management.
Likewise, it highlights the commitment of the social part in the search for alternatives and measures that enable the continuous evolution and improvement of effective equality of opportunities between women and men.
With the signing of this I Equality Plan, MEGAPLAS is aware that favoring an egalitarian work environment and the creation of inclusive business models where equality and the plurality of professionals prevail, carrying out actions and programs to promote equality and labor integration not only contributes to the well-being of people, but also makes aspects such as creativity and productivity more evident within the organization.
To this end, MEGAPLAS, in compliance with the I Equality Plan, has the following objectives:
Promote a corporate culture that permeates all areas.
Ensure access to employment under equal conditions for women and men.
Facilitate the access of women and men to all functions, professional groups, activities and departments of the Company.
Train and raise awareness of equal treatment and opportunities for the entire workforce, with specific levels based on their impact.
Guarantee equal opportunities in terms of training and promotion.
Guarantee the principle of equal pay.
Facilitate the reconciliation and co-responsibility of work, personal and family life.
Ensure the use of inclusive and non-discriminatory language in the Company's internal and external communications.
Prevent and respond to possible situations of sexual or gender-based harassment in the Company.
Ensure specific working conditions for women victims of gender violence.
Ensure that occupational risk prevention is designed and implemented taking into account the gender perspective.