18/11/2020
Megaplas has started the implementation of the "Lean Manufacturing" production management model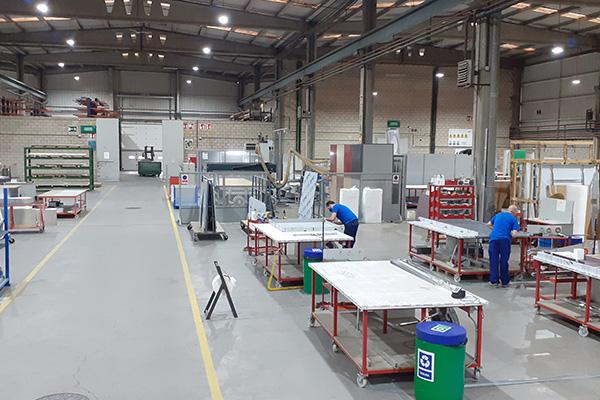 Megaplas has started the implementation the "Lean Manufacturing" production management model. The corporate image company has teamed up with a consultancy from the automotive sector to establish "Lean Manufacturing" production management at the Arganda del Rey factory (Madrid).
Leader in the conception, manufacture and installation of corporate image, Megaplas works with the world's leading car brands. The implementation of this tool is for Megaplas a necessary evolution to continue improving the quality of its products, services and activities.
In this new stage, the company in the industrial area of the FCC Group will develop a new work philosophy, and will bet on the creation of value in its activities, reducing the consumption of resources as much as possible and optimizing operations.
Megaplas wants to continue being a benchmark in productivity, efficiency and quality, but also in improving the efficiency and effectiveness of employees.