17/10/2016
Megaplas participates in the Paris Motor Show
Megaplas, Europe's benchmark company specialising in integrated corporate image, was invited by Fiat to the Paris Motor Show to share its experience with working alongside one of its major clients. The car event, one of the most prestigious in Europe, was held at the Porte de Versailles exhibition centre between 1 and 15 October.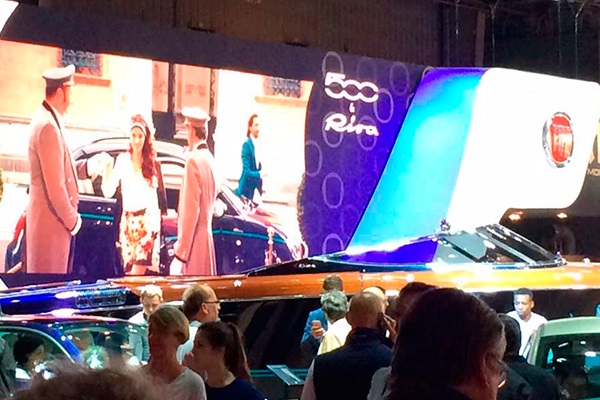 Megaplas, which carries out the technical design of parts and offers manufacturing, supply, transport and installation internationally, is a certified FIAT supplier that provides the logos for all of its brands worldwide.
The Megaplas history is closely connected to FIAT through a supplier-client partnership that began in 2001 and continues to this day. The presentation was attended by the majority of the Fiat France image development team. Managers at Megaplas gave a presentation outlining the phases of implementing a corporate image project, from manufacturing the prototypes using the client's image manual to roll-out across the whole of Europe, touching on the design of parts, the customisation to each dealer, as well as the manufacturing and assembly stages.
The progress achieved in one year has seen the implementation of corporate image in over 250 dealers across 14 countries.
Megaplas has been a subsidiary of the FCC Group since 1992 and is currently the key player in integrate corporate image in southern Europe. One of the facts conveyed in the corporate video played at the event.