Megaplas is the first company in its sector to obtain the CE mark for the execution of metallic structures
20/01/2021
Megaplas is the first company in its sector to obtain the CE mark for the execution of metallic structures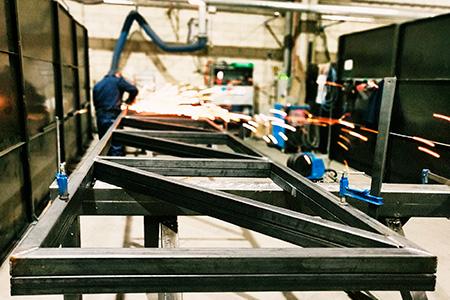 Since 2014, Megaplas has been certified under the standards for the execution of metallic structures. This reinforces his orientation towards safety and his commitment to his customers.
Megaplas guarantees the strictest quality and safety standards: load calculations according to Eurocode, homologation of our welders, welding tests on site and in the laboratory, traceability of raw materials and finished products or the monitoring of PPI (Program of inspection points) are some of the tasks implemented that guarantee the quality of the products.
State of loads and bearing capacity of the system.
Deformation in the service limit state.
Fatigue resistance.
Tenacity to fracture.
Fire resistance.
Durability conditions.
Dimensional and geometrical tolerances.
Weldability.