12/07/2021
Megaplas provides its clients with a "turnkey" solution for the implementation of their projects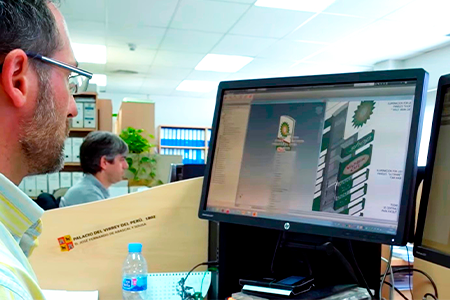 Megaplas offers its clients a Project Manager, who is the contact person between the client and our organization, thus avoiding communication problems. The figure of the Project Manager is very relevant within the organization of Megaplas activity. He performs the functions of dialogue between the client and our organization in the projects assigned to him and is responsible for the correct coordination of the same. The fulfillment of the objectives of each program, respecting the requirements of qualities and ties to provide the greatest satisfaction to the client, is its main task.
Among its tasks are:
Preparation of budgets for the client and their follow-up
Preparation of production orders from previously prepared budgets.
Respond to the needs of the project by transferring them, in a timely manner, to the rest of the organization.
Management of complaints / claims and incidents of the project/s under his charge.
Payment management
Megaplas Project managers are made up of a team that combines extensive experience in the sector and a high level of knowledge of it.